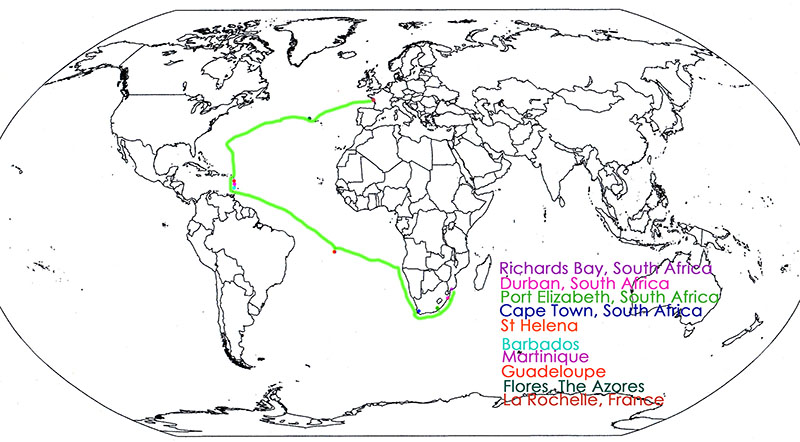 Click to view the map showing our trip through Canal du Midi to Sicily.
After a washing machine sail, we and Gratis had a night stopover in southern Sardinia whilst some stronger winds passed by. Heading out now for a 1.5 day sail to Sicily.
Exquisite weather for the next few days. Heading 5nm south to our final French port in order to visit customs, then heading SE for a 3-4 day sail.