We've gone and done it.
Purchased a new yacht!
A Tayana 55
with a 20m mast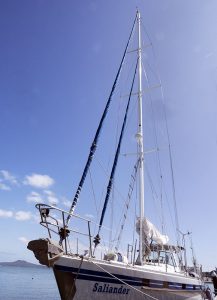 and good water line: she averages 8 – 9 knots.
Now we have the best of all worlds: a caravan for Oz, a boat for Europe and the Med and now a boat for Asia and the Pacific!
The full story of the how and why is on its way.