This is the region of the Wadden Sea: a seascape of blue that turns to a grey – brown silty slush during the ebbing of the tide.
Today, it's a series of UNESCO World Heritage parks that cover the North Sea coastal regions of Denmark, the Netherlands, Germany. We have been informed that the best way of experiencing this is by undertaking the activity of wadlopen: for we English speakers, the term literally means 'mud walking'. Although Bob, Terry and I didn't participate in this, it is on the 'To Do' list for when we visit the Frisian Islands in a year or so's time.
For today, we were happy to explore Nationaal Park Lauwersmeer which bordered a section of the northern Wadden. In times past, the shaping of this land had been at the mercy of the roiling Wadden Sea, as storm fronts raced through.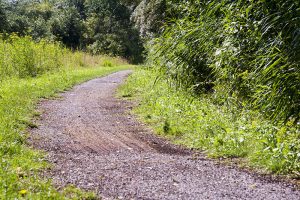 After centuries of experiencing floods and massive loss of life, 1969 was the year in which the Wadden Sea was dammed between Lauwersoog and Heok van de Bant, thereby creating the Vaarwater naar Oostmahorn, an immense new lake.
This action, in time, created a series of new landscapes in a relatively small region: a boon for the nature lover, particularly during Spring.
Sheep waiting to be shorn, were not at all happy!
On a walk that evening…
http://www.np-lauwersmeer.nl/documents/home.xml?lang=en
Website links about the Wadden
Denmark:
http://www.visitdenmark.com/west-jutland/nature/wadden-sea-national-park
Germany
http://www.nationalpark-wattenmeer.de/sh/overview-english
http://www.germany.travel/en/leisure-and-recreation/natural-landscapes/national-parks/schleswig-holstein-wadden-sea-national-park.html
Netherlands
https://www.waddensea-worldheritage.org/experience-wadden-sea/touristic-regions/dutch-wadden-sea-islands
https://www.holland.com/global/tourism/destinations/regions/wadden-islands/wadden-sea.htm